As a business, we are always looking for new ways to help us automate our marketing.
Not only can it save you time, but taking advantage of automation can help you become more profitable as well.
First it was email, then webinars, then push notifications.
The latest trend is undoubtedly bots, and more specifically… Facebook chatbots.
Opesta Review
Last updated: May 18, 2019
Initially published on: May 18, 2019
Product rating: 4.5 / 5.0
tl;dr Summary
While not as well-known as ManyChat, Opesta is an easy to use chat bot with some unique features.
This type of automation unlocks a slew of new possibilities and gives you ways to automatically engage with your audience on a deeper, more personalized level.
Use chatbots together with your existing email marketing efforts and to really increase the engagement with the people in your audience.
And a more engaged audience means more buyers for your product or service.
Today, we are going to be looking at a Facebook Messenger chatbot platform called Opesta.
Here is what I'm going to be covering in this Opesta review.
I'm also offering some bonuses for anyone who signs up for Opesta using my link. If you are already interested in signing up for Opesta than skip to the end of this review and get my $16,675 Opesta bonus bundle.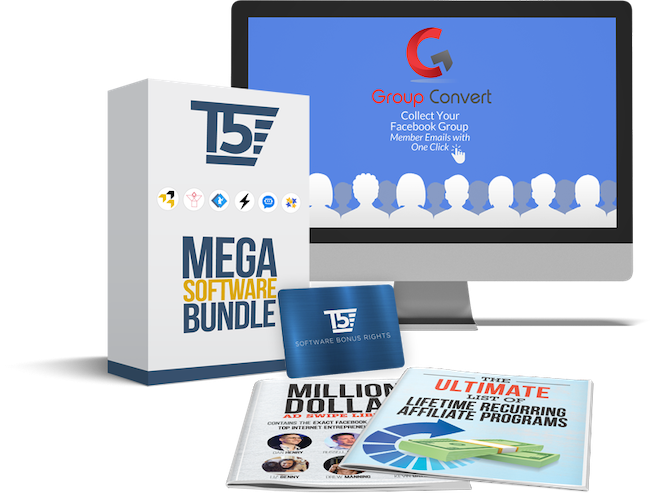 ---
What Is Opesta?
Opesta is a Facebook messenger chat platform created by Ethan Sigmon.
It's similar to other Facebook messenger chat programs like ManyChat or ChatFuel.
These type of chatbots allow you to leverage the Facebook platform to build subscribers and communicate with your audience.
Why use FB chatbots? Because it lets you tap into a user-base of over 1-billion users, and these types of chatbots are getting more than 80% open rates.
When you consider that even a 30% open rate with email is considered high, it doesn't take a mathematician to realize the potential.
Who Is Opesta Targeted To?
Opesta is for anyone who runs an online business and wants a reliable channel for communicating with their leads and customers.
If you are actively building an email list to generate new leads, nurturing existing leads or selling products, there's a good chance you can utilize the benefits chat bots for the same reasons.
But unlike other chatbot platforms, Opesta goes far deeper on targeting and personalization.
If you want a quick and simple solution then Opesta might not be for you. But if you want something more power and flexibility under the hood, then keep reading.
What are some of my favorite parts of Opesta?
Best Feature #1: Save unique data with custom fields
When it comes to chatbot personalization, Facebook provides a ton of user data for you to get creative with.
But what if Facebook doesn't already have that data?
Custom fields provide a way to save a particular response to your library and then pull that response later if needed.
For example, you can ask your subscribers what their favorite color is and save their response:
Their response will then be attributed to the custom field set here.
You can use this information as a way to gain new insights, or perhaps use it as part of a future message with the custom field variable, like so:
Best Feature #2: Pixel-based tracking
Tracking opens and clicks is one thing, but you won't know what's really working until you track conversion goals.
Often the best way to track such a conversion is by using a pixel,  and Opesta is one of the very few chatbot platforms to offer pixel-based tracking.
When creating a sequence, the goals tab will allow you to select "Pixel" as one of the three options:
From here, you tell Opesta which page (or pages) constitute a conversion, as well as any other additional actions.
Then you can specify different actions when someone makes a conversion.  Examples including applying tags or adding a subscriber to a sequence.
Best Feature #3: All plans are fully featured
It's common for software platforms to not only restrict usage limits on the lower plans but also strip out crucial features as well.
This can often feel like an unnecessary punishment for small businesses and startups who aren't quite ready for hefty subscriptions.
The good news is, Opesta only limits usage across cheaper plans without taking away features.  All plans offer unlimited broadcasts, campaigns, and sequences, with all features made available.
The only difference is the number of Facebook pages allowed, and a cap on subscribers.
What I don't like about Opesta
Bad Part #1: Message threading is not all that intuitive
There were very few things I disliked about Opesta, but message threading stood out as a particular annoyance.
For example, adding a button to any sequence will allow you to create another message that triggers when the button is clicked.
But when creating this new message, you'll seemingly be taken out of the current sequence and into a new sequence item.
From here, you'll be able to see the previous messages in the preview, but as this is a new item, they don't appear in the editor.
It took me a while to get my head around the hierarchy of messages, as they're not as clear as they could be with the current way threading works.
I think Opesta would benefit from a visual workflow approach, much like you see with email automation tools such as ActiveCampaign and ConvertKit.
Bad Part #2: No undo in message builder
Yep, I have to take one more swing at the message builder.
As I tested different message sequences for this review, I found myself making the odd mistake here and there, such as deleting or moving the wrong messages, buttons or other elements.
Since Opesta lacks the option to undo changes, you'll often have to rewrite or reorder messages from memory.
Not a deal-breaker by any means, but I find this omission odd considering how feature-rich this platform is.
A Look Inside Opesta
Onboarding
With formalities out of the way, let's jump right into the platform starting from the very beginning.
Immediately after making payment, I was presented with a button to create my Opesta account. Instead of taking me to the account creation screen, however, the button opened a login screen.
Of course, since I hadn't created an account yet, I was already confused about the direction I was going.
After manually clicking through to the account creation page, Opesta informed me that my email address was already associated with an account.
I can only assume an account was created from the details I entered during checkout, and that my email (containing my password) just never made it to my inbox.
Going through password recovery did the trick, and despite the hiccup, I was soon logged into my new Opesta account.
The first step was to authorize Facebook.  But once I did this, I just need to connect my Facebook page (or pages) by clicking the button beside them.
And that was it, I was in. 🙂
From the dashboard, I quickly spotted a notification that extra steps needed before 'Subscription Messaging would work.
This was pretty straightforward and not specific to Opesta. Any chatbot software that runs through Facebook Messenger will need to do this.
Campaigns & Sequences
Before you can start collecting subscribers and sending messages via chatbot, you'll need to create a campaign within Opesta.
Doing so is easy enough from the sidebar navigation.
A campaign represents your marketing campaign, such as a webinar or giveaway.
Once you've given a name to your campaign, you'll need to set up a sequence within that campaign.
You'll eventually be able to create multiple sequences that apply to subscribers at different stages within your campaign.
For example, a webinar campaign might include a sequence for:
Confirming subscriber registration
Reminding subscribers of a webinar about to start
Webinar replay notifications if they missed it
Sequences are made up of three ingredients; a trigger, content, and a goal. Let's go over each one.
Sequence Triggers
Once inside a sequence, you'll first need to determine the trigger.
The trigger is the thing that needs to happen in order for the sequence to start, and this can be anything from a button click, a reply to post, or even a specified keyword.
You can hover over these triggers for a better look of what they entail, as some of them aren't obvious from the name alone.
Some of them even give you a preview along with further customization, like so:
ManyChat users will these options familiar, though there are a couple of notable differences in triggers.
For example, ManyChat offers overlays (such as modals and slide-ins), as well as a Facebook chat widget you can embed on your website which Opesta doesn't have yet.
Going back to Opesta, I chose to trigger my sequence when the button is clicked or a tag is applied.
Sequence Content
Next you'll input the content of your sequence.
Adding new messages will put them into a list-based sequence, and you'll also be able to choose which trigger the message applies to.
This is where you'll also determine the delay between messages, as well as individually turn them on and off.
As far as the interface, I think this simple, list-based approach works well for shorter sequences. That being said, I see things getting a little confusing with a large number of messages that rely on different triggers.
Next comes the fun part, crafting your messages.
Opesta provides a convenient environment to create and preview messages, along with several tools to help with conversation flow.
Notice the ability to add user input fields alongside text, images and videos.
This allows you to start getting granular with conversions, even going as far as using their response in a custom field later on.
I love how each additional step in the conversation becomes visible in the preview, so you can clearly see how it plays out.
You can also click the preview button to have Opesta run you through the sequence for real, in case you need to iron out any kinks.
Keep in mind that a sequence is a series of messages (like the one demonstrated above) which is part of a sequence, which is then part of a campaign.
Like I said before, this isn't your every day chatbot and there is a learning curve to overcome.
Sequence Goals
The last part of this section involves defining your goals.
You can choose between a pixel-based, keyword-based or a tag-based goal.
For this example, I'll select 'Pixel' — meaning my goal is reached when a subscriber visits a page that contains my pixel.
It's also possible to apply actions when a goal is reached, such as adding or removing a tag, as well as assigning them to another sequence.
Like sequence items, goals can even be stacked to account for the various pathways your subscribers may take.
Once all three elements of a campaign are configured, you can enable that campaign from the main screen.
Broadcasts
Sequences allow for a series of messages to be sent based on a specific condition being met, but sometimes a single, timely message is all that's needed.
This is where broadcasts come in.
This process is a simplified version of the sequence builder, just without triggers and goals.
In fact, you'll find the broadcast editor very familiar.
You'll be able to leverage the same content elements too, including file attachments, free user input, and multiple choice answers.
The key differences with broadcasts are found under the 'Settings' tab.
Here you'll be able to tailor your broadcast for different scenarios.
Opesta requires that you choose the message type, though it's not clear why you need to do this. Fortunately, you'll get a clear description of what each type means and what's allowed.
(Note: It's also possible to apply your broadcast to a sequence.)
Some message types have direct limitations so it's important to choose carefully or risk getting banned by Facebook.
Targeting allows you to segment your subscribers on the fly, such as only broadcasting to those with a certain tag, or who opted in using a certain keyword. Opesta will even tell you how many users your message will be sent to.
Finally, you can schedule the message for the later if necessary. This is useful if a large chunk of your subscribers are in a single time zone.
As before, the option of previewing is available, or you can just hit send if you're feeling lucky.
Overall this is a much more straightforward process than setting up sequences, though you'll likely find fewer uses for it.
Subscriber Management
Whether you're collecting emails or chatbot subscriptions, you need a way to view and access your list of contacts.
In Opesta, you can access this database by clicking 'Subscribers' in the sidebar:
Here you'll find anyone who has subscribed to receive Facebook messages via any one of your triggers along with their gender, status, and date of subscription.
Narrowing down this list is easy with the search function or filter options, of which there are many to choose from.
As this all runs through Facebook, you'll inherently have plenty of information to sift through here, including their email, locale and time zone.
Clicking on a contact will open a new window with a slew of additional data to sift through.
From here you'll see and apply tags, assign subscribers to sequences, and check where they how they became subscribed in the first place.
Switching tabs shows sequence history along with the ability filter down. This allows you to understand how a particular subscriber responded to a given sequence.
While individual actions are useful, Opesta offers bulk actions for those with larger lists.
You can use bulk actions to remove tags at scale, unsubscribe multiple contacts from a sequence, or delete them entirely.
Overall I found the management interface intuitive, clear and easy to work with, and it provides more than enough management options to keep even the most demanding user happy.
Tracking & Reporting
It's impossible to know if your marketing efforts are working without tracking your results, and chatbots are no different.
As with most platforms, you'll find an overview of your subscription and broadcast performance in the dashboard of your account.
This overview includes the number of active subscribers over time, a variable date range, and some basic stats covering total subscribers, sent messages and more.
If you want more specific data on sequences and broadcasts, you'll need to head into those sections on the platform.
For example, I can see some general statistics for each sequence within a campaign:
And I can see the same information for sequence items by clicking into the above sequence.
This includes the number of times sent, clicked, and opened, along with a calculated click through-rate.
And of course, you'll be able to see the frequency of each completed goal by going into the 'Goals' tab.
It's not much, but it's something.
Overall, I felt the reporting interface alongside inbuilt tracking and ability to set custom goals is pretty damn good.
It's also worth pointing out that Facebook has their own analytics platform that now covers messenger bot data, so you're not totally dependent on third-party platforms like Opesta.
Opesta Pricing
Opesta offers 3 different pricing plans.  Basic ($49/month), Essential ($99/month) and High Volume ($149/month).
Each of these plans offers unlimited broadcasts, campaigns, and sequences.  Plus all the same triggers and goals are available across each plan.
The only differences between the plans are how many linked FB pages you can use Opesta on and how many subscribers you can have in your account.
The Basic plan supports 2 linked FB pages and 5,000 subscribers, while the Essential plan gives you 4 linked pages and 15,000 subscribers.
You can try out any plan with a full-featured 14-day free trial.
Final Thoughts
If you haven't gotten into Facebook chatbots yet, you really should look into it.
Open rates are still really high, and it provides a good complement to any email marketing you may be doing.
Overall, I found Opesta to be a really nice Facebook chat platform.  I found it quite intuitive to use overall, and the ability to create pixel-based goal tracking is one of its most useful features.
This lets you do things like end sequences when someone buys or accomplishes some goal you set which I really like.
So if you are looking to get into Facebook chatbots, definitely give Opesta a try and see if you like it.
Take the 14-day Opesta Free Trial Today
Opesta Bonuses ($16,675 Value)
All set to sign up for Opesta?
Before you do, take a look at my Opesta bonus bundle to see what you will get if you sign up through my affiliate link.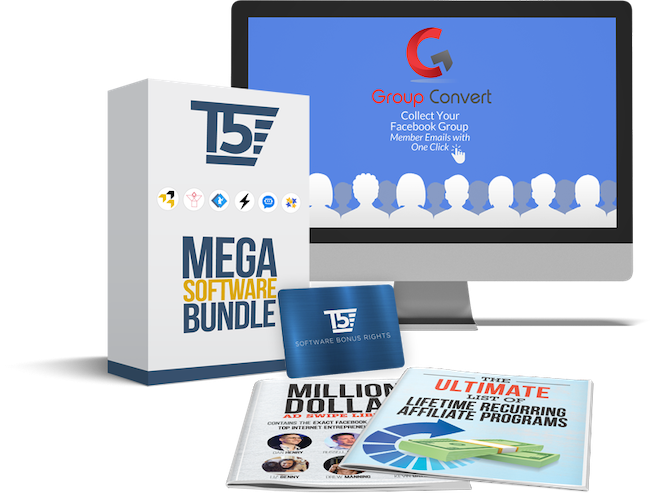 Here is what you will get:
Bonus #1: Tier5 Mega Software Bundle + Bonus Rights – Get personal access to 6 softwares plus the rights to use them as part of your own bonus offer.  ($15,984 value)
Bonus #2: Ultimate List of Lifetime Recurring Affiliate Programs White Label Rights – List of over 130+ affiliate programs that offer lifetime recurring commissions ($297 value)
Bonus #3: Million Dollar Ad Swipe Library White Label Rights – Get the exact Facebook ads that 40 of the top internet entrepreneurs are running right now. ($197 value)
Bonus #4: Free Group Convert silver account – this is my favorite chrome extension to automatically collect the email addresses of members in your FB group. ($197 value)
Take a look at my Opesta bonus page for more details on the above bonuses and how to get them.
Opesta Pros
Supports Messenger automation sequences
Allows for various media types
Advanced triggers for sequence segmentation
Supports tag, keyword and pixel-based goal tracking
Threaded messages to create different pathways
Custom fields to save unique data
Broadcasts for one-off messages
Live preview for broadcasts and sequences
Comprehensive subscriber management
Good reporting interface
Has an affiliate program
Full-featured pricing plans at all levels
Live chat support
Opesta Cons
No visual workflow for message sequences
No undo option in the message builder
No support on weekends